A collection of the best startup pitch video to use as a reference for your fundraise.
So you got your deck together, intros to the venture capitalist and now its time to meet in person and make the 'pitch.' Whoa, you're on your way, but what does a great in person pitch look like?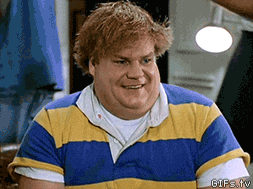 Unsurprisingly, VCs don't record in-person pitches, so the closest founders can get are pitches done on stage during demo day pitches.
This blog is a collection of the best founder pitch video on stage pulled together in one place.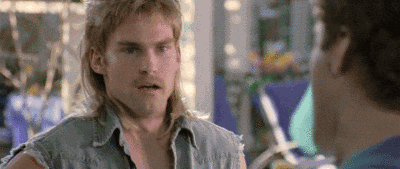 Key learnings from the pitches on stage from pitch video
Casual and relaxed: No one is stressed out and fidgeting. They are confident and getting their message across like a boss
Practiced: Even if people are 'nervous' and uncomfortable on stage, they have practised so much they get away with it
Simple words: Don't use lots of big words and buzz words (Social, local, mobile: SoMoLo)
Focus on you: Slides are background, they aren't the focal point. You are the star of the show!
Humour: Keep people attentive with humour. Nothing makes people reach for their phone faster than boredom.
Cover the key points: There is a reason founders are pitching, to 'sell' and get the money ("Ask")
Stage deck is different to a pitch deck: When you are presenting on stage, less is far more. You want to have very large header text, large emotive images and maybe even a sense of humor. What you send to investors can be more detailed. You are meant to do the talking
Polished graphical presentation: There are short text statements, there aren't endless bullet points. The quality of the graphics are also high
Here is a blog I wrote about pitching for demo days: Demo day pitching guide
If you are looking for the largest collection of pitch decks, head over here.
Evernote – Phil Libin
Great one minute pitch about Evernote in 2008.
https://www.youtube.com/watch?v=wmNks09GZ3s
Parker Conrad – Zenefits
Sam Altman – Loopt
Party on Demand – Big Willie G
ShipHawk
Hoist – Kasper Hulthin
Yext
Twoodo – David Arnoux
Possibly the best pitch I have ever seen. They raised $320k at their Startup bootcamp pitch in 2013
Saddl – George Ankohmah – pitch video
AdMob – Omar Hamoudi
Super confident guy. You can guess that mobile was probably a big question mark in 2007 so he goes straight in to address concerns.
Redbird Metrics – Josh Light
Levi Roots pitch video
M14 Industries – John Kershaw
Sendgrid – Isaac Saldana
Pitch with analysis of the pitch.
Hungry House
Bizimply – Mikey Cannon
Timo Kauppila – Catchbox
Mowdo
JukeDeck
FounderFuel – Sam Vermette
Decent talk with visuals.
Catch Box –
That's Suspicious Behaviour
Good confident speaker. Some humour without trying due to "Creepy person."
ZocDoc – Cyrus Massoumi
Mike Tyson ear biting joke…
GiveMeTap – Edwin Broni-Mensah
OnSwipe – Jason Baptiste
Series Awesome!
GetAccept
SoMoLend – Candace Klein
"Social, local and transparent…" OK she said it before it became a Silicon Valley joke. Her collar is distractingly annoying.
Klash – Alex Napetshnig
Most fun pitch ever which incorporates the nature of the app.
Vizify – Todd Silverstein
Great use of humour.
Next Big Sound
What was your favorite pitch?
Get in the game
Free tools and resources like this shipped to you as they happen.